LT4000M Series (Modular)
Flexible installation using a circular hole or built-in I/O
Experience LT4000M Series in the movie
LT4000M Series allows installation in a φ22mm hole and provides both HMI and digital analog control in a single unit. It's a space and cost-saving product.
See LT4000M Series that is a hybrid HMI with a control function installed.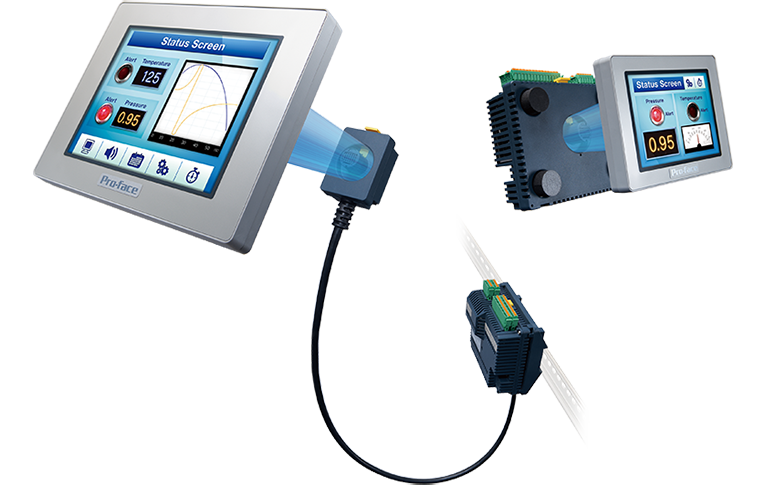 LT4000M Series Connection Configuration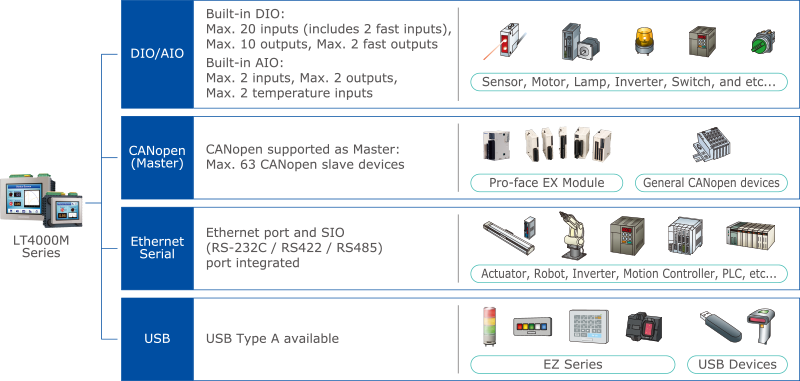 A connection format LT4000M Series supports varies depending on a model. For details, see its specification page.