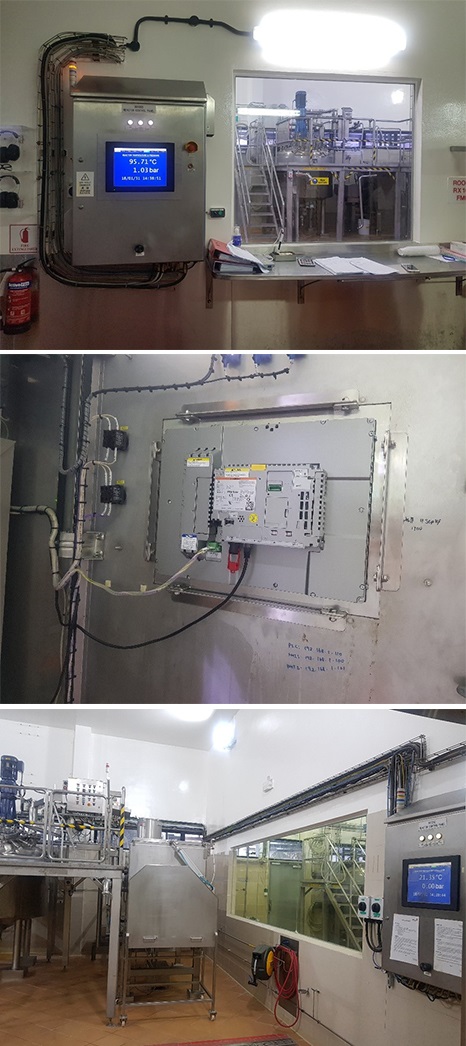 APPLICATION: Customer wants to control the processing of their food workflow. It includes the data log of the temperature and pressure from the machine.
SOLUTION: Using Proface HMI to do the settings to control the food processing. The HMI is able to log the data of the machine for the temperature and the pressure of the machine. With also the process time frame required. It also able to forecast the values to the IOT or the cloud in future expansions. Lastly it reduces the downtime of the machine in case the it down, due to the physical hardware are separately and easier replacement without any change of the software.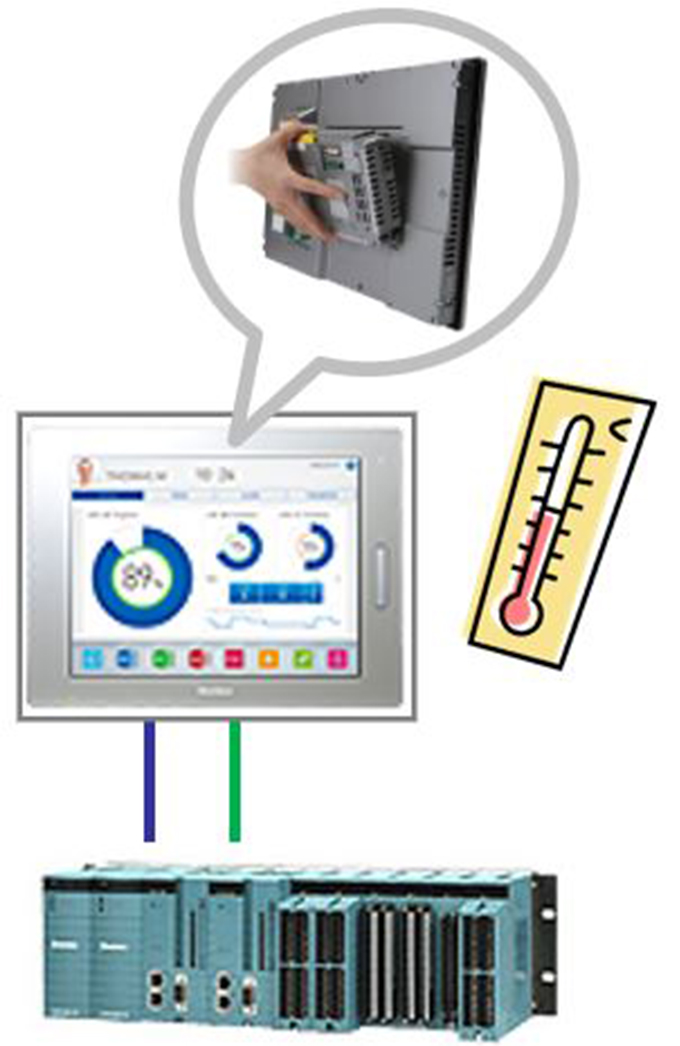 Water Transmission
APPLICATION: If the system stopped, it causes huge loss. When electrical power failure occurred, temperature in the room would be over 50°.
Redundancy system for more reliable system and support 60° or more operation environment.
SOLUTION:
#1: Dual IP & RS485 for Redundancy system
- Dual CPU on PLC & Dual IP / RS485 on PLC
- Dual IP & RS485 on HMI
(15" use redundant IP, 12" use redundant RS485)
#2: Robust design
- High and wide temperature ranges 0-60c
#3: Easy maintenance by End User
- Modular design for easy replacement
- Just replace SD card (No need to use PC)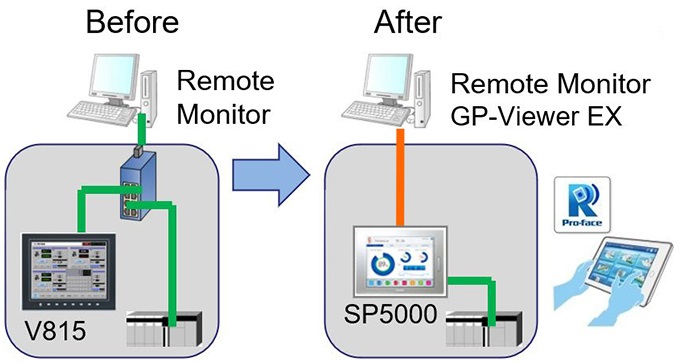 Monitoring System For Electric Storage (Reduces Flow Battery)
APPLICATION: When install their system at end user site, they need to get IP address for each devices. It is troublesome for end user (IT division).
SOLUTION: Easier by separating IP layer (compact network) and in addition to monitoring by PC, they can offer movable tablet (remote monitor).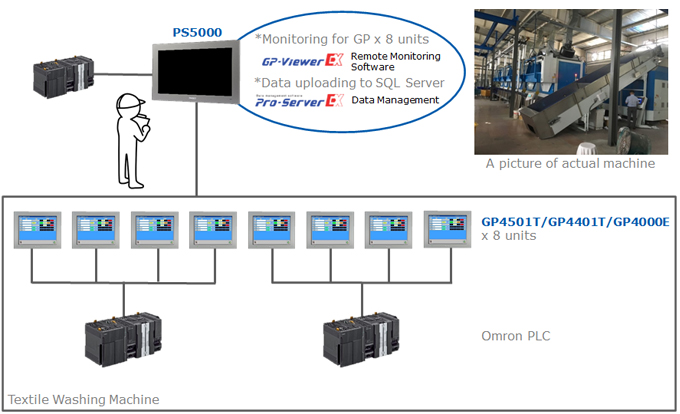 Washing Sheet and Clothing Machine
APPLICATION: This application is mainly about design or make washing sheet machine and clothing machine.
As the width of washing machine is 60~80 meters, and it is too big to be monitored by one operator on manufacture site. So customer objective is to install remote monitoring system. And they also plan to upload data from HMI to SQL Database.
So after study their application, we propose to use 8 HMIs for one washing machine. Pro-face HMI can be monitored on PC with GP-Viewer EX. Configuration is simple and customer can modify, maintain the system by themselves.
APPLICATION: We proposed Pro-Server EX, so that customer can create data collection system through to SQL Data base.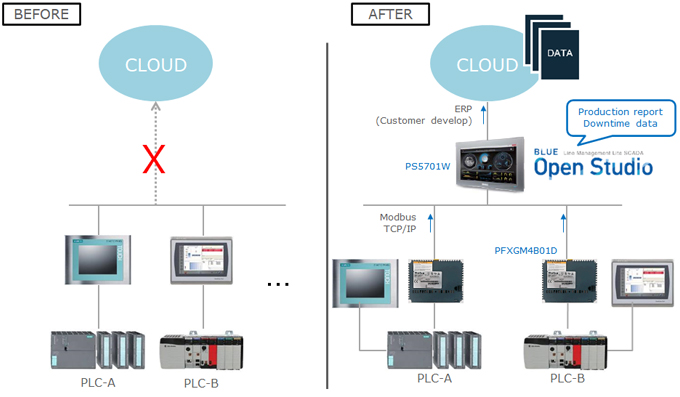 Establish Communication between PLC
APPLICATION: This success application involved in automotive, power, oil and gas, construction & mining, locomotive, marine and aerospace industries.
Since all of PLCs have its communication protocol, it is hard for them to find a data collection system for whole factory.
Customer objective is to establishing proper communication between PLCs and also collect the production data to Company's Cloud Database. They also want to minimize the investment by using back their existing ERP system.
SOLUTION: We proposed our BLUE Open Studio which is a simple data collection system. This lite SCADA can integrate device to ERP/Cloud in a seamless manner. And customer can continue to use their existing ERP system with minimum integration cost.
We also introduce our Proface Multi Converter/ Smart gateway which can connect to various brand of PLCs. By introducing GP4000 series smart gateway to the system, various PLCs in the existing factory can be connected easily.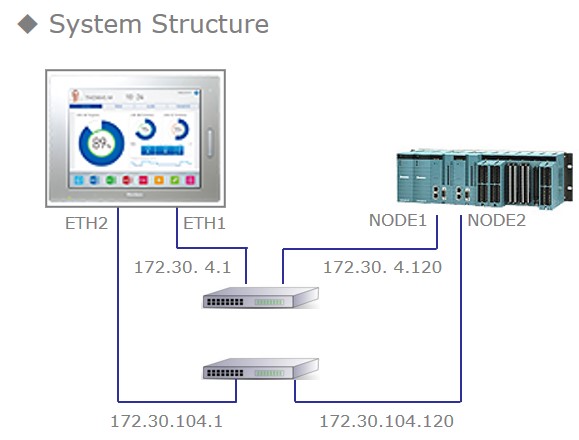 Waste Water Treatment
APPLICATION: A system integrator customer from waste water treatment industry, which their business is to provide solutions of process automation and information management for petrochemical, pharmaceutical, power, papermaking, food , etc.
They came to us and highlight their problem where their customer will suffer huge loss when the system stop working. When electrical power failure occurred, temperature in the room would be over 50 degrees.
SOLUTION: A solution was proposed which come with redundancy system for more reliable system and can work under 60° or more operation environment.
We proposed our SP5000 with dual IP for redundancy system and robust design in high temperature environment from 0-60°. The modular design is easy for replacement and maintenance.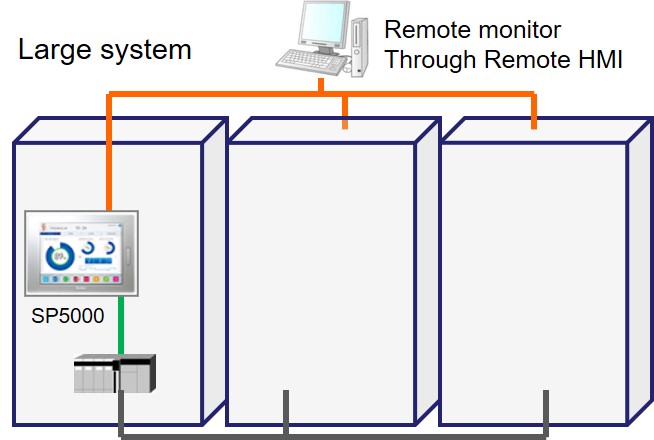 Manufacture and Monitoring Liquid Controlling System
APPLICATION: An OEM customer from energy industry, where they manufacture and monitoring liquid controlling instrument.
They had problem when installing their system at end user site, they need to get IP address for each devices. It is troublesome for end user (IT division).
SOLUTION: We propose a solution which can work in separate network layer and have options to remote monitor through tablet or PC.
We used SP5000 with dual network IP, which has easy setup of different IP layer. SP5000 is also compatible with Pro-face Remote HMI which provide convenient way to remote control through tablet, mobile device and PC. This solution impressed our customer and solve their issue in their application.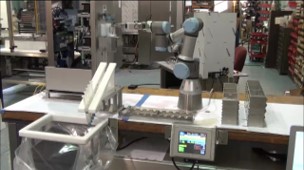 Create A Syringe Filling
APPLICATION: A customer from machine manufacturer industry, where they build universal robot managed syringe filling station for medical application.
They can't find suitable HMI as they plan to create a syringe filling application for a machine being used in the healthcare industry that has no I/O motors and can work with multiple devices .
SOLUTION: We used HMI than can connect to multiple devices and manage full process via Ethernet and able to fill and manage assembly of syringes consistently.
We proposed to mount all robot motors in place with the Pro-face GP4000M 22mm unit with GP-Pro EX acting as the "brains" bringing the UR-3 and the filler with the motors together. This modular HMI starts and stops the robot and manages the entire filling operation. The finished machine has no I/O motors and the home sensors go directly to the motor, everything else is done via Ethernet.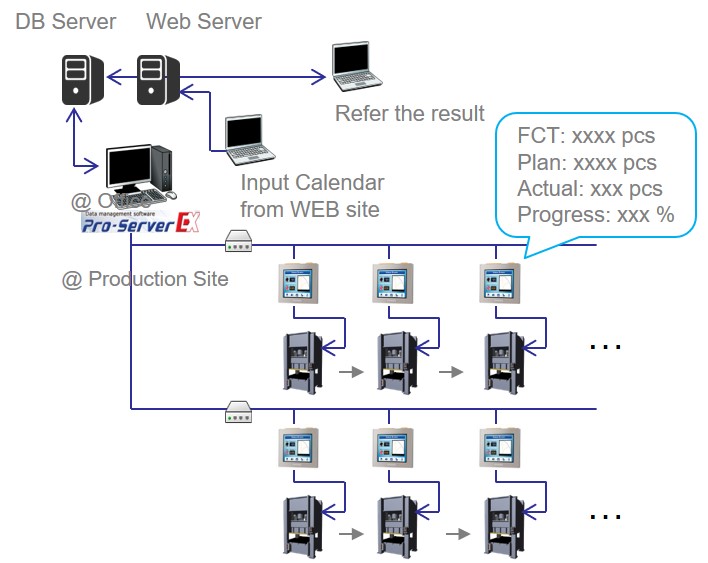 Monitoring Machine Reading
APPLICATION: A customer from automotive industry highlighted that their existing machines only come with PLC which only one expert engineer can modify program. When reading error of barcode occurred, production line stopped and it takes time to recover. Some machines have enough space to install HMI but some machines do not.
SOLUTION: So we propose LT4000M model that anyone can maintain and easy for installation within constrain space environment. It also can minimize downtime while operator entered barcode data manually on HMI when reading error occurred. Besides, it is easy to create program to distribute production instruction & collect production data by using Pro-ServerEX.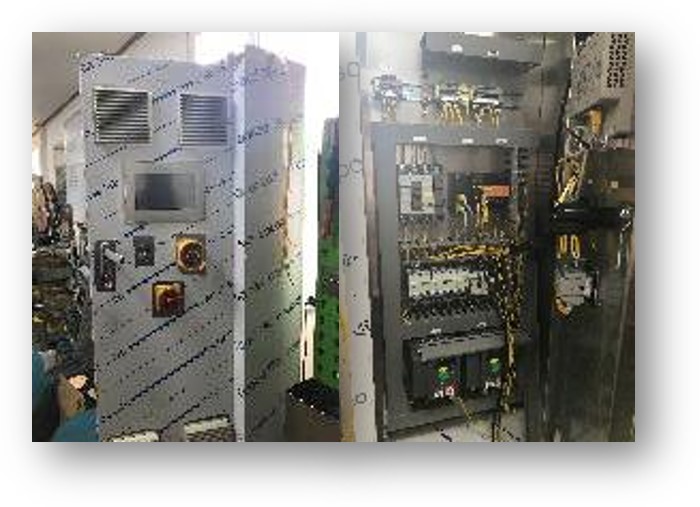 Improve Machine Value
APPLICATION: A customer from pharmaceutical industry highlighted that their screen design are old-fashioned. They need to improve machine value to survive against competitors.
SOLUTION: We propose our ST6000 as they want to have nice looking interface with stylish design and improve the machine value itself where ST6000 offered stylish screen that can be created with BLUE.