KARI PKL -MONINAPALIITIN
Waterproof and durable pump cable connector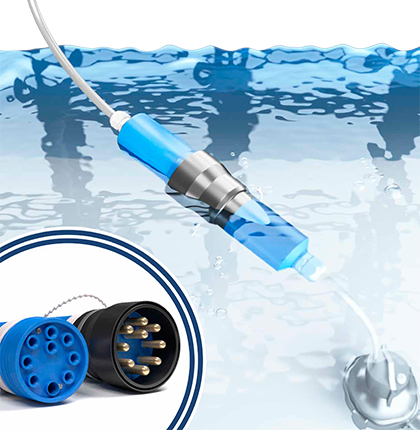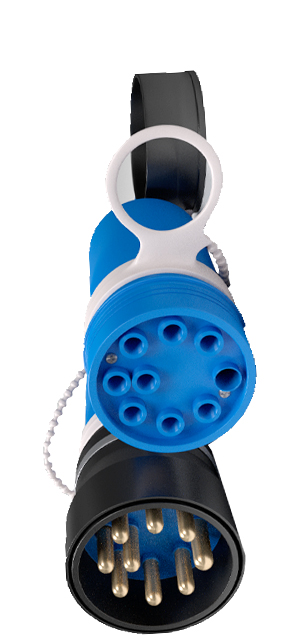 Simple and cost-effective solution
KARI PKL is waterproof and submersible pumps designed for reliable cable connector, which will bring significant savings in pump recurring maintenance costs. KARI PKL's thanks to the pump can be disconnected from the mains and reconnected without any electrician. KARI PKL is a one-time investment that the price level is the same as the one pump Removing and reinstalling the electrical connection performed by professionals.
Ease of design - suitable for practically all the pumps
KARI PKL offers ease of design for anyone who produce or modernize their pumping stations and waste and clean water systems. It is also a convenient option for installers, wholesalers and service companies, which include submersible pumps maintenance contracts. Water resistance, it works well with large pools than in small ones dug in the future.
Easy and safe to be retrofitted;
KARI PKL installed cable between the center and the electrical submersible pump. Installation is fast and easy, even when you want to replace the current pump electric solution without any special skills. Also after pump maintenance feedback to the mains always manages to correctly because the pump can not change the direction of rotation.
Convenient commissioning spare pump allows for continuous operation
Simple and fast installation thanks to KARI PKL enables the spare pump hassle-free connection of the main pump maintenance. This prevents unnecessary breakdowns during operation, and ensure the continuous operation of the pump.
Electrical cabinets safe choice
KARI PKL's thanks to the electrical distribution penetrations remain unopened even though irrotetaankin pump from the mains. This will prevent moisture and gases to the electrical cabinet.
rainy weather for a variety of electrical equipment for power connector
KARI PKL is suitable for pumps in addition to power electrical devices to be used for all wet conditions, as well as extension cords, a connector rainy weather. Whether you need to use any, connectors when ordering needs to know only the number of poles (4-10) as well as the cable outer diameter (9-32 mm).