Digital Displacement
Whether a miniature displacement sensor is used within a semiconductor manufacturing process or a submersible transducer is monitoring the deformation of a structure in sea water, the need for rugged and reliable sensors over long periods of time remains the same.

The Ability to transfer fast and reliable data from Solartron LVDT based linear displacement transducers, even in harsh industrial environments, is made possible with solartron's well proven Orbit sensor network. The new range of Orbit 3 modules enable third party sensors, such as pressure, force and temperature, to connect to the same network using a common protocol.

Solartron has complete in-house control over all aspects of the design and manufacture of their extensive range of products, which has enabled many years experience in providing cost effective customised solutions for OEMs and Systems Integrators.
Measurement Range (mm): 5 - 300

Linearity (%FRO): 0.2 - 0.25

Measurement Range (mm): 3 - 12

Linearity (%FRO): 0.25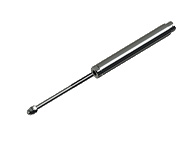 Measurement Range (mm): 5 - 150

Linearity (%FRO): 0.2