DOWNLOADS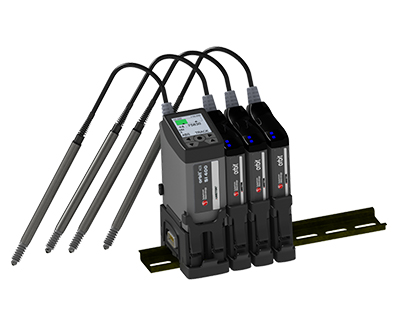 Integral Readout with colour LCD Display and keypad.

Set tolerance and process limits via keypad

Detachable probe plug on housing for easy installation.
(Gauging probes, Block Gauges & Flexures only)


Replace probe with no calibration or reprogramming

Modbus output (RTU or ASCII) over RS485 or RS232

Programmable discrete I/O (4 inputs, 3 outputs)

Track, Peak, and Max-Min Modes for each channel

Available with all Solartron Gauging probes, Displacement sensors, Orbit® LT, and Orbit® LTH.

24V DC Power Supply
SI400
A Four Channel system for easy connections into PLC or Automation
Solartron Metrology, the world leader in linear measurement innovation, introduces a new Orbit® 3 based system for easy, low cost connections into PLCs and process control systems. The SI400 will connect to, and power, three additional sensors for a four channel reading. You can even combine gauging probes, Orbit® LT, and Orbit® LTH on the same stack of modules. No other digital system offers this!