Land Surveying
Why to use wireless inclinometers ?
Surveying and land surveying is the measurement and mapping of our surrounding environment using mathematics, specialized technology and equipment.
Beanair provides field-proven and cost-effective wireless sensors for land surveying:
•
Combined with our Wireless DAQ system
(Ref: BeanDevice® AN-mV)
, Load cell and strain gages sensors can be used for deformation and stress measurements.
Wireless inclinometer can send an alarm notification when a threshold is reached. A powerful alarm management tool available on the
BeanScape®
software allows the user to configure alarm threshold and to generate automatic alarm notification by email. A "heartbeat" notification is frequently transmitted, and keeps the user informed about its current status.
Remote Monitoring and alarm generation by email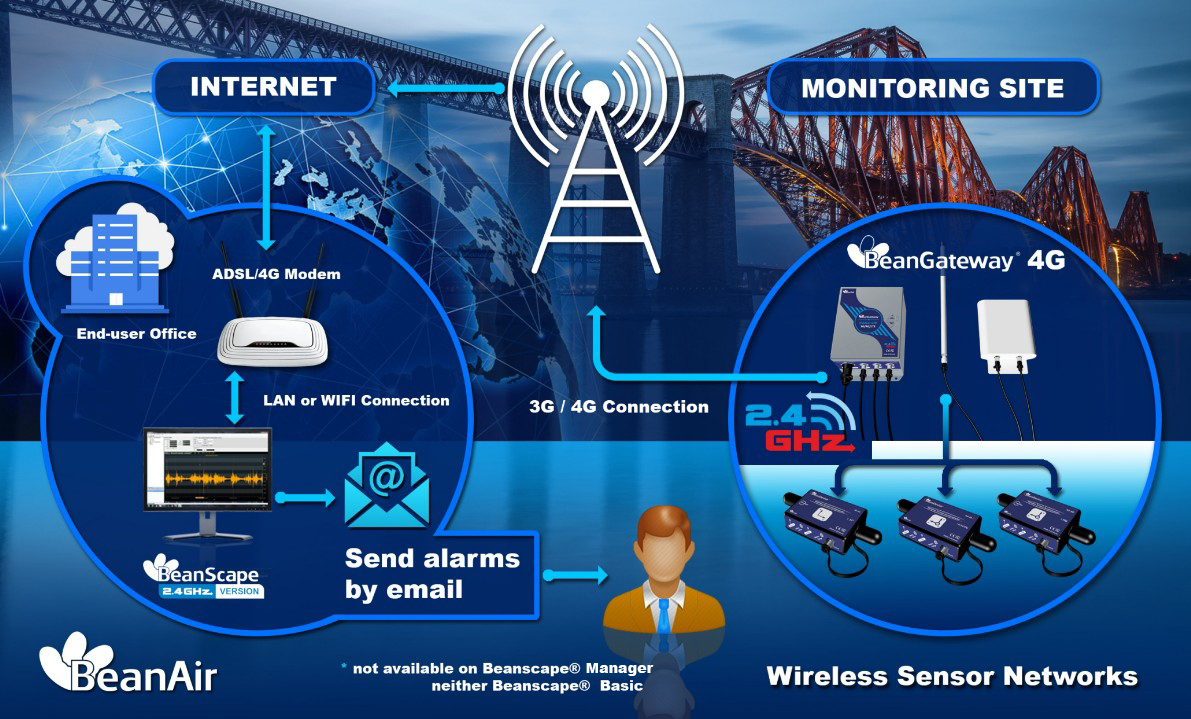 On the monitoring site, wireless sensors are connected to the
BeanGateway® 4G
. All the measured data are collected and transmitted to internet through 3G/4G/LTE network.
At the office, the
BeanScape®
supervision software is installed on a PC or Laptop configured with "PORT/IP forwarding" function. An integrated alarm management enables alarm generation by email.