ProfiSignal is a classic, windows-based standard tool for measurement/process data acquisition, test stand automation and measurement technology. Its areas of application range from basic data archiving, visualising processes and fully automated systems with report functions.


ProfiSignal Web is new state-of-the-art measurement technology software for applications requiring platform-independent access to (remote) measurement projects from any user device. Measurement data can now be acquired decentrally, stored centrally and accessed from anywhere.
Intelligent software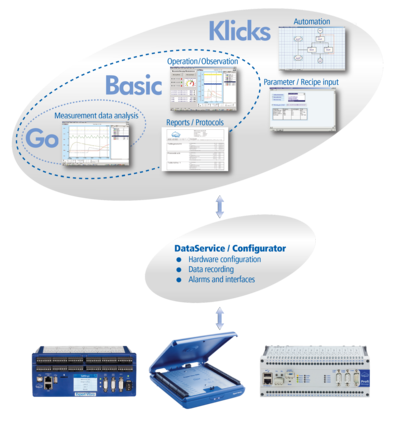 NEW – Web-based software
With the latest state-of-the-art, newly developed ProfiSignal Web software, you now have an alternative to the standard web-based versions. ProfiSignal Web is client/server-based software that is platform-independent and can be used on any user device. Your standard browser is used so installation of client software is unnecessary. ProfiSignal Web's server can be installed on a PC/Server or directly in the Delphin measurement technology hardware.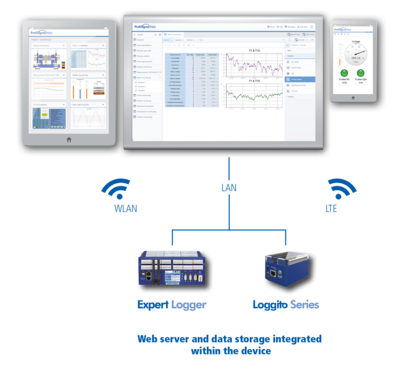 Add web functions to standard systems
ProfiSignal Web enables you to now extend standard ProfiSignal systems for inspection, testing and automation with web functions (hybrid solution). Installing ProfiSignal Web enables you, for example, to have mobile access to test stands or to access important key data via a mobile dashboard.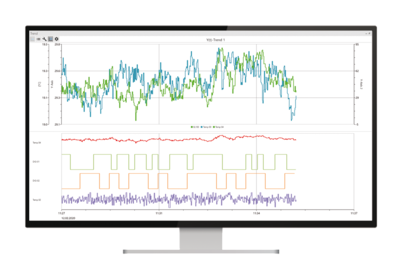 ProfiSignal 20 is the new and modern complete software for applications in the field of data acquisition and analysis, visualization and process control. With ProfiSignal 20 you can now visualise and analyse your measured data platform-independently and monitor and control your processes without any effort.
| | | | |
| --- | --- | --- | --- |
| | | | |
| | | | |
| | | | |
| ProfiSignal Go enables users to portray online data from Message and Expert hardware. To enable fast portrayal and data processing, ProfiSignal Go has many analysis functions such as zooming, cursors, moveable axes, markers, ASCII exports and calculation channels. | | Combines ProfiSignal Go functions with operating and monitoring elements for process visualisation, e. g. digital and analog displays, switches, buttons and signal lamps. Users can generate basic visualisation views as well as complex visualisation systems. | |
| | | | |
| | | | |
| | | | |
| Extends ProfiSignal Basic with functions for process automation. Processes can be portrayed as module chart views, and a mouse-operated script language enables non-IT specialists to generate complex systems for test stands and automated procedures, including report output. | | New state-of-the-art measurement technology software for applications requiring platform-independent access to (remote) measurement projects from any user device. Measurement data can now be acquired decentrally, stored centrally and accessed from anywhere. | |