What is BLUE?
BLUE is versatile software for more interactive manufacturing.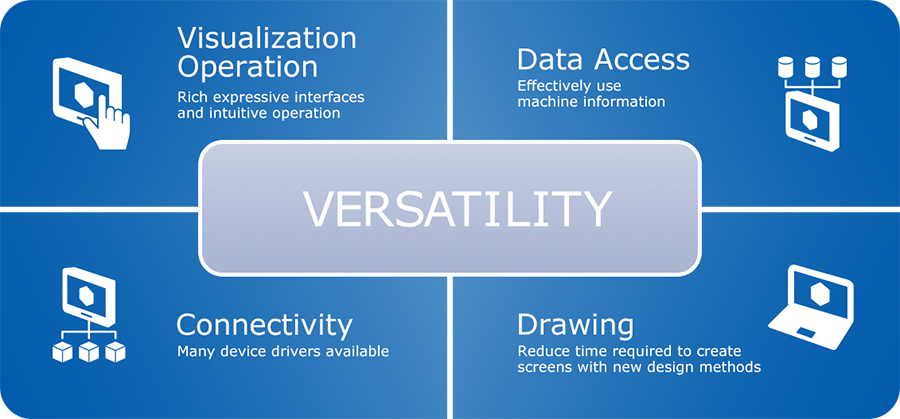 Product Features
Rich and expressive interfaces and intuitive operation
Anyone can instantly reach easily understandable information.
Responsive design shows easy-to-see and desired information.

Familiar smartphone like gestures for navigation and operation.

Just one step to show detailed information with the Zoom function.

Clearer fonts and parts make an obvious difference.

View all needed information at once.

BLUE

provides means to combine multiple screens to one.
Effective use of equipment information
With OPC-UA Server supported, you can transfer equipment information smoothly to a host database.
A wide variety of connection device drivers available
Numerous control devices around the world can be connected. Users can select a driver that meets their needs.
New design style reduces time for screen creation
The efficiency of the existing screen creation is improved. Diverting and customizing screens is easy.
Gesture screens can be easily created with Drag & Drop.

Using grid cell editing you can automatically adjust the object's size and location. Adjustment work of layout change is reduced.

Left Navigation is automatically generated. No need to place switches for screen change

.