Motion Made Easy®
Configure motion control applications within minutes.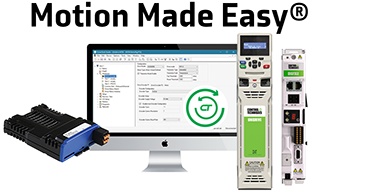 Motion Made Easy® is a cost effective solution providing simple, fast and effective servo motion control. Our solutions are PLC agnostic! With our open architecture, brand compatibility is built-in, which simplifies integration into existing applications.
Get to revenue faster with the 3 elements of Motion Made Easy®:
Servo Drive (Digitax HD and/or Unidrive M700)
Easily configure your desired motion control profile in PowerTools Studio and upload it to your Digitax HD or Unidrive M700 servo drive via our snap-in PTi210 Integration module. Simple configuration and programming is accomplished through an easy-to-use graphical user interface (GUI) using:
Fill-in-the-blank

Point-and-click

Drop-down menu selections

Drag-and-drop parameters & I/O assignments
You also have instant access to all motion parameters through the project tree view.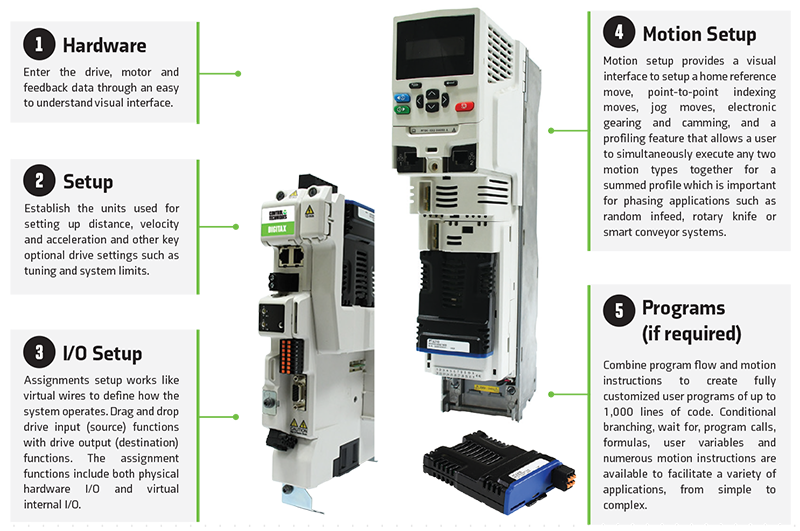 Downloads