LogMessage devices have been specially developed for use as universal data loggers. A complete package that includes a LogMessage device and the
ProfiSignal Go software
enable
s users to immediately begin their measurement and analysis tasks. Delphin customers are especially impressed by the system's intuitive method of configuration and the many options provided by the device.
Product highlights
Reliable data logger including potential isolation

8 to 30 analog inputs in nine different versions

Universal inputs for thermocouples, RTDs, mV or mA signals

High-precision differential inputs with up to 24-bit resolution

Galvanic isolation, isolation voltages of up to 650 V

Digital inputs and outputs, counter and frequency inputs

Storage capacity of up to 1 billion measurement values (standard = 250 million)

Measurement data portrayable as trends and exportable in ASCII format

Excellent return on investment

LAN interface for configuration and data transfer

Serial interfaces, Modbus RTU and TCP/IP

A range of internal calculation and logic channels

Monitoring and alarm functions

ProfiSignal Go software included in package
LogMessage is an independently operating data logger for acquiring, monitoring, computing and storing measurement data. An internal data memory enables uninterrupted storage of up to 250 million measurement values. LogMessage is available in nine different versions.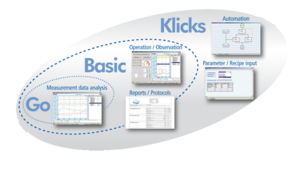 Every LogMessage device is delivered with theProfiSignal Go software. Its intuitive operation enables users to easily and quickly acquire and evaluate measurement data with no need for extensive learning and familiarization. Users will be impressed by the system's range of functions.
As well as ProfiSignal Go, Delphin has other software for all types of application:
Delphin delivers systems to match user requirements: e.g. long-term monitoring, machine monitoring, or remote monitoring.
LogMessage delivers added value through its fully inclusive and complete system package. Many software interfaces and drivers are included along with the ProfiSignal Go software. The system is easy to integrate into users existing systems and procedures. Users save costs by not having to invest in additional software.