optoNCDT 1220
Characteristics
Measuring ranges (mm) 10 | 25 | 50
Repeatability from 3.7 µm
Compact size with integrated electronics
3 m integrated sensor cable with open ends
Quick commissioning and ease of use
The optoNCDT 1220 is the entry-level model intended for industry automation. This compact laser triangulation sensor precisely measures displacement, distance and position. Based on an excellent price/performance ratio, this sensor is ideally suitable measurement tasks involving large quantities. Therefore, the sensor can be used in all fields of automation technology, e.g., in machine building or electronics production..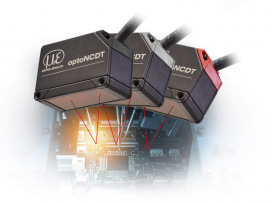 The optoNCDT 1220 is a laser triangulation sensor with compact size for precise displacement, distance and position measurements, offering high accuracy and adjustable measuring rates up to 1 kHz. The integrated Auto Target Compensation (ATC) provides stable distance signal control regardless of target color or brightness.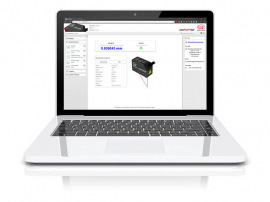 Due to its extremely compact size with integrated controller, the sensor can also be installed in restricted spaces. Its low weight makes this laser sensor ideally suitable for applications where high accelerations occur e.g. on the robot gripper or in industrial printers. With compact design and high measurement accuracy, these optoNCDT 1220 sensors are predestined for OEM applications involving large quantities.