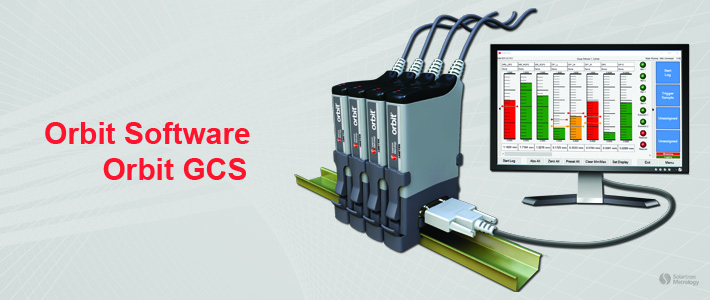 The Orbit GCS is a suite of software that provides Measurement and Gauging functionality that works with Solartron's Orbit sensors and interfaces. It provides the end user various functions, as below.

This has the following features:
5 Orbit Modules
1 Part/Project
1 Orbit Network
Basic Fixed Formula
Free Registered Version
After Registration, the following extra features will be available:
Logging
150 Modules
Paid For Upgrades
Solartron provide a number of upgrades that can be purchased.
Upgrade Package
This has the following Additional Features:
Advanced Maths
20 Orbit Networks
1000 Parts/Projects
Batch Mode